HAZMAT SHIPPING IS
COMPLICATED AND RISKY
PostalPac 2 x 16 oz Wide Mouth Natural HDPE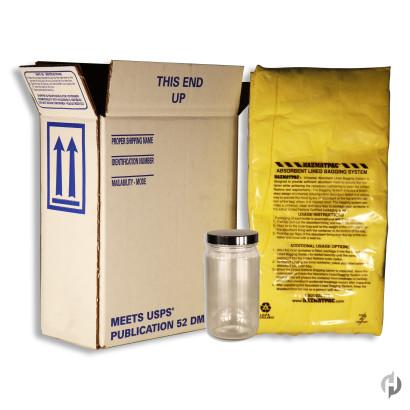 PostalPac 2 x 16 oz Wide Mouth Natural HDPE
Stock #: PP211W
For pricing call: 800-923-9123
Hazmatpac's 2 x 16 oz HDPE Wide Mouth PostalPac meets USPS regulations for shipping hazardous materials. It is also tested for limited quantity and meets FedEx and UPS standards. Due to the great value of this kit, customers frequently use it for shipping expensive products that are non-hazardous.
PostalPac 2 x 16 oz Wide Mouth Natural HDPE
Name
PostalPac 2 x 16 oz Wide Mouth Natural HDPE
Hazmatpac Category
PostalPac Packaging System
Capacity
16 oz
Material
HDPE
Country of Origin
USA
Style
Wide Mouth
Case Dimensions
9.375 in x 5 in x 11.75 in
EXPERTS GET IT RIGHT EVERY TIME.
"Dhake Industries has been doing business with Hazmatpac for 16 years. They have always provided excellent customer service and great turnaround time."
S. DHAKE, DHAKE INDUSTRIES
CONTACT THE EXPERTS FOR QUESTIONS OR PRICING.
Call: 800-923-9123