HAZMAT SHIPPING IS
COMPLICATED AND RISKY
8 oz Clear Wide Mouth French Square, 43-400 with Cap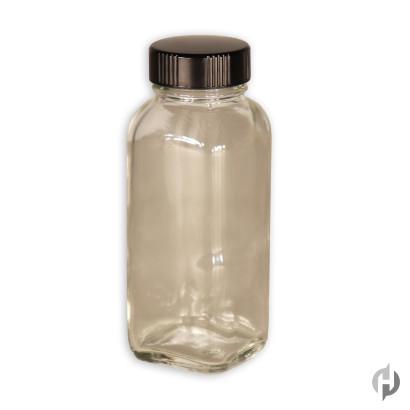 8 oz Clear Wide Mouth French Square, 43-400 with Cap
Stock #: C635
For pricing call: 800-923-9123
Hazmatpac distributes a complete line of pressure tested wide mouth french square bottles. Our 32oz. french square is constructed with similar glass thickness as all other sizes. Bottles 8oz. and larger include an attached teflon lined cap; smaller bottles are provided with a polyethylene lined cap. All bottles are available as bottles only; no caps, case quantity may apply.
8 oz Clear Wide Mouth French Square, 43-400 with Cap
Name
8 oz Clear Wide Mouth French Square, 43-400 with Cap
Hazmatpac Category
Inner Receptacles
Capacity
8 oz
Color
Flint
Material
Glass
Country of Origin
USA
Style
French Square (Wide Mouth)
Cap
Screw Cap with Teflon Liner
Opening
1.270"
Neck Finish
43-400
Height
5.55 in
Hydrostatic Test Rating
175kPa
EXPERTS GET IT RIGHT EVERY TIME.
"Hazmatpac has been providing an exceptional line of products to our company for more than 10 years. The highest level of service combined with a great product makes for a win-win situation."
TERRENCE BYBEE, SOLVAY
CONTACT THE EXPERTS FOR QUESTIONS OR PRICING.
Call: 800-923-9123