HAZMAT SHIPPING IS
COMPLICATED AND RISKY
6 x 1/2 Pint Paint Can Shipper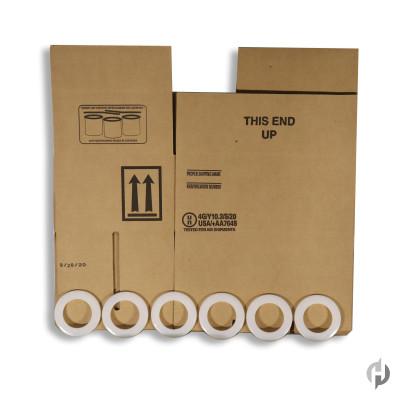 6 x 1/2 Pint Paint Can Shipper
Stock #: UN8600 1/2 Pint
For pricing call: 800-923-9123
The 6 x 1/2 Pint Paint Can Shipper comes complete with everything shown here. This kit is also available without cans. Ask your Sales Representative for more information regarding the box-only option.
6 x 1/2 Pint Paint Can Shipper
Name
6 x 1/2 Pint Paint Can Shipper
Hazmatpac Category
Paint Can Shippers
Capacity
0.5 pt
Country of Origin
USA
Style
Paint Can
UN Rating
4G/Y10.3/S/20/USA/+AA7645
EXPERTS GET IT RIGHT EVERY TIME.
"Our business demands being prepared for often rapidly changing conditions. For years we've counted on Hazmatpac for our shipping supplies, and they always come through (often on short notice), and always with the speed and expertise to keep our business flowing without interruption."
JAMES HEDGECOCK, COLONIAL PIPELINE
CONTACT THE EXPERTS FOR QUESTIONS OR PRICING.
Call: 800-923-9123