HAZMAT SHIPPING IS
COMPLICATED AND RISKY
4 x 4 oz Flint Wide Mouth French Square Complete Shipping Kit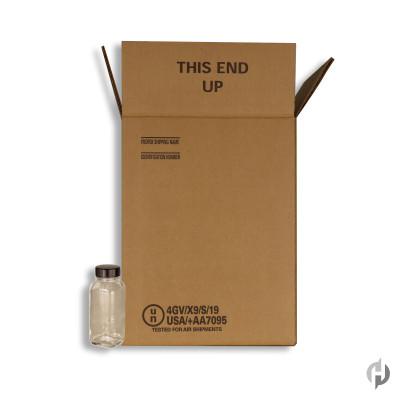 4 x 4 oz Flint Wide Mouth French Square Complete Shipping Kit
Stock #: UN535
For pricing call: 800-923-9123
4 x 4 oz Flint Wide Mouth French Square Complete Shipping Kit
Name
4 x 4 oz Flint Wide Mouth French Square Complete Shipping Kit
Hazmatpac Category
Shipping Coolers
Capacity
4 oz
Color
Flint
Material
Glass
Country of Origin
USA
Style
French Square (Wide Mouth)
EXPERTS GET IT RIGHT EVERY TIME.
"I must say that Hazmatpac is the company that I will always go-to for my hazardous materials. They have proven to have high-quality items, competitive pricing, and excellent customer service. All of these things are very important to me because I expect all of our hazardous products to be shipped in a timely manner, adhere to shipping regulations, and ensure they arrive at our clients safely. You will be very impressed to order your supplies with Hazmatpac."
MARK COOPER, SOUTHWESTERN RESEARCH INSTITUTE
CONTACT THE EXPERTS FOR QUESTIONS OR PRICING.
Call: 800-923-9123