HAZMAT SHIPPING IS
COMPLICATED AND RISKY
2 X 1 Liter Aluminum Bottle Cooler Kit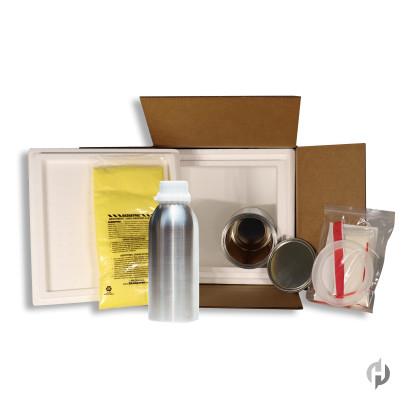 2 X 1 Liter Aluminum Bottle Cooler Kit
Stock #: UN1574
For pricing call: 800-923-9123
Each Kit Includes:
N1500X Outer Box
K150 Cooler
P75 Foam Divider
CTS1.1 Sliver Aluminum Bottle with Teflon Lid
One Quart Absobent Lined Bag (2" X 34")
B740AS 2 mil Poly Liner Bag
C682 5.6 Quart Friction Lid Can
Closing Instructions
2 X 1 Liter Aluminum Bottle Cooler Kit
Name
2 X 1 Liter Aluminum Bottle Cooler Kit
Hazmatpac Category
Bottle In a Can Coolers
Capacity
1 l
Country of Origin
USA
Case Qty
2
EXPERTS GET IT RIGHT EVERY TIME.
"Our business demands being prepared for often rapidly changing conditions. For years we've counted on Hazmatpac for our shipping supplies, and they always come through (often on short notice), and always with the speed and expertise to keep our business flowing without interruption."
JAMES HEDGECOCK, COLONIAL PIPELINE
CONTACT THE EXPERTS FOR QUESTIONS OR PRICING.
Call: 800-923-9123