HAZMAT SHIPPING IS
COMPLICATED AND RISKY
16 oz Clear Wide Mouth French Square, 48-400 with Cap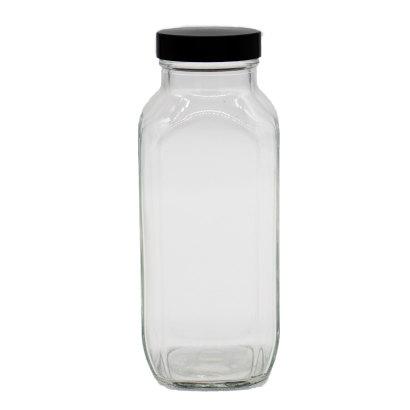 16 oz Clear Wide Mouth French Square, 48-400 with Cap
Stock #: C636
For pricing call: 800-923-9123
Hazmatpac distributes a complete line of pressure tested wide mouth french square bottles. Our 32oz. french square is constructed with similar glass thickness as all other sizes. Bottles 8oz. and larger include an attached teflon lined cap; smaller bottles are provided with a polyethylene lined cap. All bottles are available as bottles only; no caps, case quantity may apply.
16 oz Clear Wide Mouth French Square, 48-400 with Cap
Name
16 oz Clear Wide Mouth French Square, 48-400 with Cap
Hazmatpac Category
Inner Receptacles
Capacity
16 oz
Color
Flint
Material
Glass
Country of Origin
USA
Style
French Square (Wide Mouth)
Cap
Screw Cap with Teflon Liner
Opening
1.512"
Neck Finish
48-400
Height
6.73 in
Hydrostatic Test Rating
175kPa
EXPERTS GET IT RIGHT EVERY TIME.
"Our business demands being prepared for often rapidly changing conditions. For years we've counted on Hazmatpac for our shipping supplies, and they always come through (often on short notice), and always with the speed and expertise to keep our business flowing without interruption."
JAMES HEDGECOCK, COLONIAL PIPELINE
CONTACT THE EXPERTS FOR QUESTIONS OR PRICING.
Call: 800-923-9123