HAZMAT SHIPPING IS
COMPLICATED AND RISKY
16 oz Amber Wide Mouth Packer, 53-400 with Cap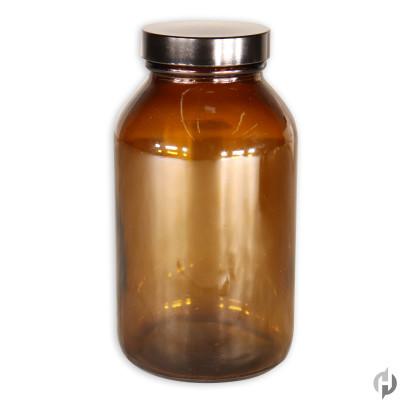 16 oz Amber Wide Mouth Packer, 53-400 with Cap
Stock #: C631A
For pricing call: 800-923-9123
Hazmatpac distributes a complete line of pressure tested wide mouth amber packer with or without PVC protective coating. Both sizes 950cc and 500cc bottles include an attached teflon lined cap; CT53-400. All bottles are available as bottles only; no caps, case quantity may apply.
16 oz Amber Wide Mouth Packer, 53-400 with Cap
Name
16 oz Amber Wide Mouth Packer, 53-400 with Cap
Hazmatpac Category
Inner Receptacles
Capacity
16 oz
Color
Amber
Material
Glass
Country of Origin
USA
Style
Packer (Wide Mouth)
Cap
Screw Cap with Teflon Liner
Opening
1.604"
Neck Finish
53-400
Height
5.93 in
Hydrostatic Test Rating
250kPa
EXPERTS GET IT RIGHT EVERY TIME.
"Being a client of Hazmatpac for the past 11 years, I would like to express my gratitude for flawless and dedicated service relative to all aspects of business: communication, timely assistance, attention to details, product availability and product quality. I strongly recommend my business entities to use your services."
SIMON KLEYNMAN, AMSPEC
CONTACT THE EXPERTS FOR QUESTIONS OR PRICING.
Call: 800-923-9123