HAZMAT SHIPPING IS
COMPLICATED AND RISKY
15 x 8 oz Flint Glass Boston Round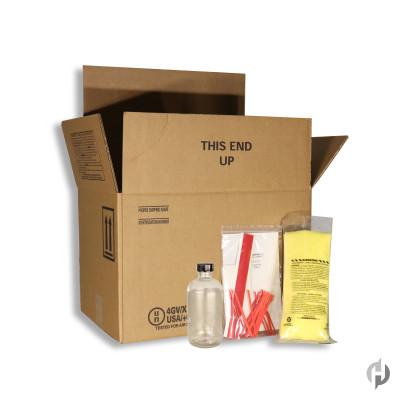 15 x 8 oz Flint Glass Boston Round
Stock #: UN633
For pricing call: 800-923-9123
This kit is also available with amber bottles. Contact your Sales Representative for more information and pricing.
15 x 8 oz Flint Glass Boston Round
Name
15 x 8 oz Flint Glass Boston Round
Hazmatpac Category
4GV Large Volume and Multi-Pack
Capacity
8 oz
Color
Flint
Material
Glass
Country of Origin
USA
Style
Boston Round
Cap
Teflon Lined Cap
EXPERTS GET IT RIGHT EVERY TIME.
"Hazmatpac helps me identify and obtain the items requested and ensures we get the very best price. Being able to trust someone with great quality and on-time deliveries is priceless."
LOIS LOVELL, HALTERMANN SOLUTIONS
CONTACT THE EXPERTS FOR QUESTIONS OR PRICING.
Call: 800-923-9123