HAZMAT SHIPPING IS
COMPLICATED AND RISKY
1 x 8 oz Flint Wide Mouth Straight Sided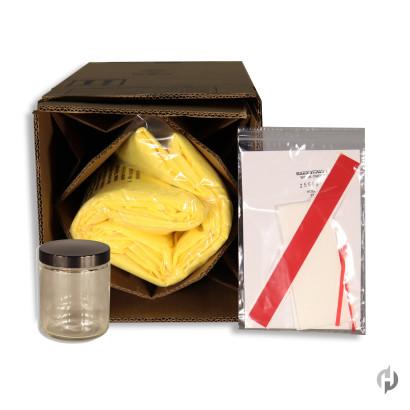 1 x 8 oz Flint Wide Mouth Straight Sided
Stock #: UN77
For pricing call: 800-923-9123
This kit is also available with PVC Coated Bottles. Contact us for more info.
1 x 8 oz Flint Wide Mouth Straight Sided
Name
1 x 8 oz Flint Wide Mouth Straight Sided
Hazmatpac Category
4GV Large Volume and Multi-Pack
Capacity
8 oz
Color
Flint
Material
Glass
Country of Origin
USA
Style
Straight Sided (Wide Mouth)
Cap
Teflon Lined Cap
EXPERTS GET IT RIGHT EVERY TIME.
"Being a client of Hazmatpac for the past 11 years, I would like to express my gratitude for flawless and dedicated service relative to all aspects of business: communication, timely assistance, attention to details, product availability and product quality. I strongly recommend my business entities to use your services."
SIMON KLEYNMAN, AMSPEC
CONTACT THE EXPERTS FOR QUESTIONS OR PRICING.
Call: 800-923-9123