HAZMAT SHIPPING IS
COMPLICATED AND RISKY
Toxic 6 Placard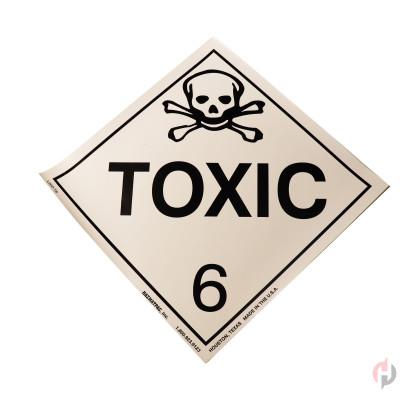 Toxic 6 Placard
Stock #: L860-T6
For pricing call: 800-923-9123
Hazmatpac's placards comply with 49 CFR, D.O.T., United Nations, IATA, ICAO, and IMDG regulations. They're printed on durable self adhesive vinyl, which measure 273 mm x 273 mm.
Toxic 6 Placard
Name
Toxic 6 Placard
Hazmatpac Category
Shipping Labels and Placards
Material
Vinyl
Country of Origin
USA
Style
Placard
EXPERTS GET IT RIGHT EVERY TIME.
"Our business demands being prepared for often rapidly changing conditions. For years we've counted on Hazmatpac for our shipping supplies, and they always come through (often on short notice), and always with the speed and expertise to keep our business flowing without interruption."
JAMES HEDGECOCK, COLONIAL PIPELINE
CONTACT THE EXPERTS FOR QUESTIONS OR PRICING.
Call: 800-923-9123