HAZMAT SHIPPING IS
COMPLICATED AND RISKY
Oxygen 2 Placard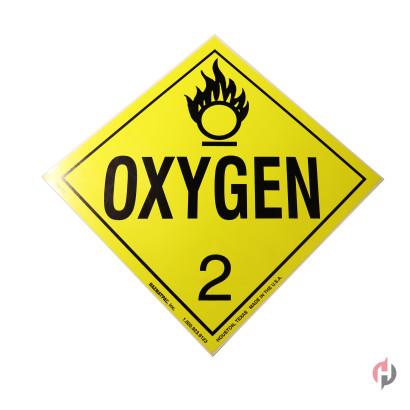 Oxygen 2 Placard
Stock #: L860-O2
For pricing call: 800-923-9123
Hazmatpac's placards comply with 49 CFR, D.O.T., United Nations, IATA, ICAO, and IMDG regulations. They're printed on durable self adhesive vinyl, which measure 273 mm x 273 mm.
Oxygen 2 Placard
Name
Oxygen 2 Placard
Hazmatpac Category
Shipping Labels and Placards
Material
Vinyl
Country of Origin
USA
Style
Placard
EXPERTS GET IT RIGHT EVERY TIME.
"Hazmatpac has been providing an exceptional line of products to our company for more than 10 years. The highest level of service combined with a great product makes for a win-win situation."
TERRENCE BYBEE, SOLVAY
CONTACT THE EXPERTS FOR QUESTIONS OR PRICING.
Call: 800-923-9123