HAZMAT SHIPPING IS
COMPLICATED AND RISKY
Absorbent A-900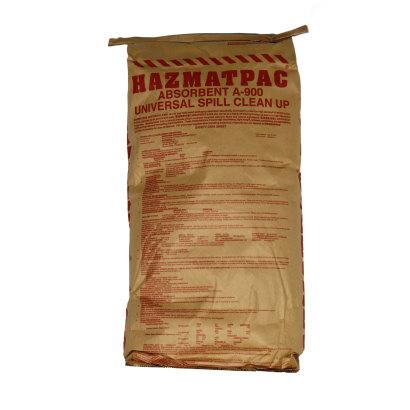 Absorbent A-900
Stock #: A900
For pricing call: 800-923-9123
Hazmatpac's Absorbent A-900 is an established packaging absorbent specifically developed to meet the high demand of shipping hazardous materials by air, ground, and water, Hazmatpac Absorbent A-900 is manufactured from a unique process that combines recycled cellulose fibers with special ingredients to create a packaging absorbent that maintains extremely high cushioning properties with improved absorbency characteristics.
This Kit Includes:
High Absorbency
Light Weight
Biodegradable
Bioremedial
Fully Incinerable with 7,532 BTU's Per Pound
It is the responsibility of the person offering a hazardous material for transportation to ensure that such packagings are compatible with the lading. To help customers determine the compatibility of the hazardous material, we print the Material Safety Data Sheet (MSDS) right on the bag. Please review this information for your compliance.
Absorbent A-900
Name
Absorbent A-900
Hazmatpac Category
Spill Clean-Up Supplies and Kits
Country of Origin
USA
Style
Absorbent
EXPERTS GET IT RIGHT EVERY TIME.
"Hazmatpac has been providing an exceptional line of products to our company for more than 10 years. The highest level of service combined with a great product makes for a win-win situation."
TERRENCE BYBEE, SOLVAY
CONTACT THE EXPERTS FOR QUESTIONS OR PRICING.
Call: 800-923-9123