HAZMAT SHIPPING IS
COMPLICATED AND RISKY
95 Gallon Yellow Poly Overpack Drum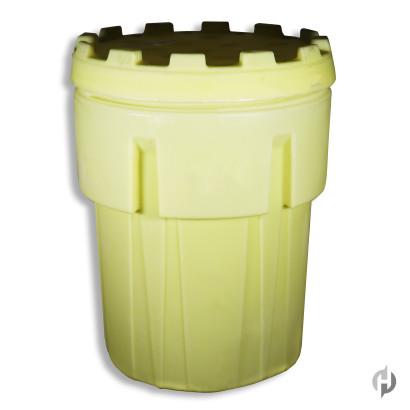 95 Gallon Yellow Poly Overpack Drum
Stock #: H95GAL
For pricing call: 800-923-9123
Hazmatpac's 95 gallon overpack meets Packaging Group I test standards (1H2/X295/S/20) and salvage drum requirements as stated by the Department of Transportation's 49 CFR section 173.3 Packaging and Exceptions. The overpack is designed to safely ship a 55 gallon drum which has been damaged, defective, or found leaking. Hazmatpac's 95 gallon overpack is constructed of 100% UV-Protected Polyethylene for compatibility and easy outside storage.
95 Gallon Yellow Poly Overpack Drum
Name
95 Gallon Yellow Poly Overpack Drum
Hazmatpac Category
Chemical Salvage and Storage
Capacity
95 gal
Color
Yellow
Material
HDPE
Country of Origin
USA
Style
Open Head
UN Rating
1H2/X295/S/20
Diameter
27 in
Closing Tool
N/A
Gasket
SR
EXPERTS GET IT RIGHT EVERY TIME.
"Hazmatpac supplies many of our shipping needs. Their conscientious staff is easy to work with and quick to respond."
VAUGN SLABAUGH, MARATHON PETROLEUM COMPANY
CONTACT THE EXPERTS FOR QUESTIONS OR PRICING.
Call: 800-923-9123