HAZMAT SHIPPING IS
COMPLICATED AND RISKY
20 Gallon Poly Lab Pack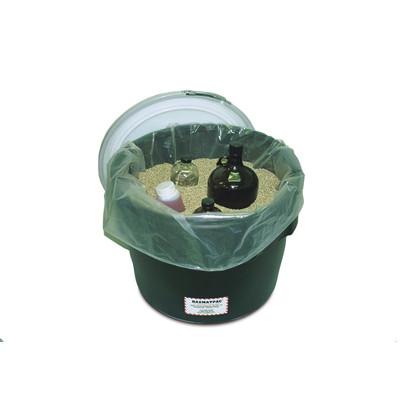 20 Gallon Poly Lab Pack
Stock #: SPLAB20GAL
For pricing call: 800-923-9123
Hazmatpac's Poly Lab Pack meets the Department of Transportation's 49 CFR section 173.12 Exemptions for shipment of waste material. Hazmatpac's SP-LAB20GAL includes a durable polyethylene 20 gallon container tested to the United Nations standard of 1H2/X75/S/20, 6 MIL Poly Liner Bag and 2 cubic foot bag of grade #3 vermiculite.
20 Gallon Poly Lab Pack
Name
20 Gallon Poly Lab Pack
Hazmatpac Category
Chemical Salvage and Storage
Capacity
20 gal
Material
HDPE
Country of Origin
USA
Style
Poly Lab Pack
UN Rating
1H2/X75/S/20
EXPERTS GET IT RIGHT EVERY TIME.
"Hazmatpac helps me identify and obtain the items requested and ensures we get the very best price. Being able to trust someone with great quality and on-time deliveries is priceless."
LOIS LOVELL, HALTERMANN SOLUTIONS
CONTACT THE EXPERTS FOR QUESTIONS OR PRICING.
Call: 800-923-9123